Community Partners
Healthy African American Families
---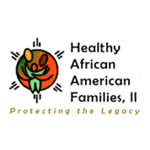 Healthy African-American Families (HAAF) is a community-based organization that advocates for the health promotion and disease prevention needs of African-American residents living in South Central Los Angeles. The organization's CEO, Loretta Jones, works closely with a federally funded UCLA project (Mangione, PI) to recruit elderly African-Americans and Latinos for a study of diabetes and serves on UCLA's Institutional Review Board.
Population Served: South Central Los Angeles is a residential and commercial area south of downtown. The population is half a million people and is predominantly Latino and African-American.
HAAF also works closely with the King-Drew Medical Center, the main hospital and medical facility for South Central Los Angeles. Dr. Eric Bing, a prominent substance abuse researcher and Dr. Keith Norris, Drew Associate Dean for Research, are both actively engaged in research with UCLA faculty. Dr. Norris holds an appointment at both Drew University and UCLA and works closely with HAAF as well. HAAF serves community members of all ages. The organization has a strong interest in reducing infant mortality.
Scholar Opportunities: Current priorities include development of programs to improve diabetes management, and collaboration in the development of a community coalition to support improved mental health care.
For more information, please visit http://www.haafii.org/
Behavioral Health Services (BHS)
---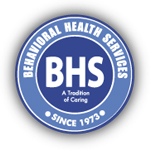 Behavioral Health Services (BHS) is a public sector substance abuse provider delivering a continuum of substance abuse treatment. Services are based on abstinence, 12-step program, family participation and relapse prevention. Treatment stategies are a combination of behavioral, cognitive and educational treatment models. Priority service areas include substance abuse, conditions associated with the aging process, complications of dysfunctional family life, and mental and physical illness. The organization serves primarly minority, low-income populations.
For more information, please visit http://www.bhs-inc.org/
LA Care
---
Established in 1997, L.A. Care Health Plan is an independent local public agency created by the state of California to provide health coverage to low-income Los Angeles County residents.
L.A. Care's mission is to provide access to quality health care for Los Angeles County's vulnerable and low-income communities and residents and to support the safety net required to achieve that purpose.
For more information, please visit: http://www.lacare.org
Catholic Charities USA
---
Catholic Charities USA is the national office for over 1,700 local Catholic Charities agencies and institutions nationwide. Catholic Charities USA provides strong leadership and support to enhance the work of local agencies in their efforts to reduce poverty, support families, and empower communities.
Catholic Charities USA's members provide help and create hope for more than 8.5 million people of all faiths each year.
Catholic Charities USA supports local agencies through:
Advocacy
Catholic Charities USA vigorously advocates federal policymakers on our poverty reduction agenda and promotes the work of local Catholic Charities to the media and the general public. 
Networking
CCUSA provides networking opportunities to bring members together to share information, solve problems, and connect with one another. Catholic Charities USA also creates and facilitates a wide range of networks and partnerships with other organizations committed to social justice, including the U.S. Conference of Catholic Bishops. 
National Voice


Catholic Charities USA's president represents North America before Caritas International—the international conference of Catholic Charities—maintaining contact with the Catholic Charities movement throughout the world. 

Training, Financial Support, and Leadership


Catholic Charities USA provides training, technical assistance, financial support, and leadership in developing model programs and services for members. By providing these services, Catholic Charities USA enables local agencies to better devote their own resources to serving their community. 

Disaster Response


Catholic Charities USA has been commissioned by the U.S. Catholic bishops to represent the Catholic community in times of domestic disaster. Catholic Charities USA provides technical assistance, training, and financial assistance to local agencies.  
For more information, please visit http://www.catholiccharitiesusa.org/NetCommunity/Page.aspx?pid=1408
LAMP Community
---
LAMP Community is a Los Angeles-based nonprofit organization that permanently ends homelessness, improves health, and builds self-sufficiency among men and women living with severe mental illness.
LAMP helps people living with severe mental illness move from streets to homes. LAMP offers immediate access to affordable, safe and permanent housing without requiring sobriety or participation in treatment. Once settled in their home, new tenants are surrounded with customized services such as mental health treatment, drug recovery, healthcare, budgeting, visual and performing arts, job opportunities, and other supports to help them achieve their goals and become a part of their community.
For more information, please visit http://www.lampcommunity.org/about_lamp.php
New Directions
---
Since 1992, New Directions has provided comprehensive services to thousands of veterans in Los Angeles County.  More than 800 men and women seek outpatient services from the agency each year, and 225 veterans receive round-the-clock care at five different residential treatment centers.  Also, currently in development is a 147-unit supportive housing facility for homeless and disabled veterans. 
New Directions offers a wide array of services, including substance abuse treatment, job training and placement, parenting and money management classes, legal and financial assistance, counseling, remedial education and resources for alumni.  Clients leave New Directions with a job, housing, a savings account, computer skills, renewed self confidence and the support of mentors and peers.  Such a transformation takes hard work, motivation and accountability, but the results are life-altering — and for many veterans, life-saving. 
New Directions is proud to be a member of the Westside Shelter & Hunger Coalition, which is committed to ending local hunger and homelessness through service coordination, public education, and advocacy. The Coalition's new Strategic Plan was made possible by a generous grant from the Jewish Community Foundation of Los Angeles.
For more information, please visit http://www.newdirectionsinc.org/about.html
Our Lady of Guadalupe School
---
Our Lady Guadalupe School is a Catholic community of faith dedicated to educating students in grade PK-8 according to the curriculum prescribe by the Department of Catholic School of Los Angeles and provide by the State of California O.L.G. exists for the purpose of educating and encouraging Catholic students to be self – motivated learners who acknowledge the importance of intellectual growth as well as the necessity of becoming the best person the can be, maximizing the gifts and talents God has giving them. Chief among these gifts is the ability to make good choices. Therefore, in cooperation with parents who are the primary educators of their children, they accept our responsibility to help students make educated and positive decisions reflective of Gospel vales.
As Catholic educators, they realize that their students need to become well versed in Catholic doctrine and Catholic Christian traditions, which will serve as standards for them as they participate in today's pluralistic society of conflicting attitudes towards religion, and human rights. They believe that an active relationship of the school with the families and the large parish community is an integral part of training our students for a positive role in society. They are committed to providing a sound education involving a well- rounded curriculum containing the basics with an emphasis on creativity and experiential activities that will benefit our children in their future.
For more information, please visit http://www.guadalupeschool.com/index2.jsp
Pacific Care
---
PacifiCare Health Systems is one of the nation's largest health and consumer services companies. Primary operations include health insurance products for employer groups and Medicare beneficiaries in eight states and Guam, serving approximately 3.4 million members. Other specialty products and operations include pharmacy and medical management, behavioral health services, life and health insurance and dental and vision services. It is one of the nation's largest health and consumer services companies with approximately $11 billion in annual revenues. PacifiCare Health Systems also operates a non-profit organization, called the PacifiCare Foundation, that is devoted to charitable and educational causes that enhance the health, wellness and welfare of individuals, families, and the public at large. In California, PacifiCare Health Systems operates through a contracted commercial provider network of more than 230 hospitals, 30,000 primary care and specialty physicians, and 4,695 pharmacy locations. This allows members to switch primary care physicians (PCPs) as often as once per month and each family member can select a different PCP.
For more information, please visit http://www.pacificare.com/
The PER Foundation
---
In 1989 the Southern California Psychiatric Society voted to provide the seed money to establish The Psychiatric Education and Research (PER) Foundation in an effort to foster the active participation of psychiatrists in the struggle against the destructive effects of mental illness, stigma and discrimination of psychiatric patients and work for improved care and access for all in our community through education and research.
For more information please visit http://perfoundation.org/
QueensCare Health & Faith Partnership (QHFP)
---
QueensCare Health & Faith Partnership (QHFP) began as a vision by Father Steve Ryan and Reverend John Wagner to create faith and health partnerships in the community. Since its founding in 1993, over 60 urban, multi-ethnic congregations, schools, and social service agencies have joined the nationally recognized Partnership. It provides holistic health care to the under-served and uninsured through the hard work and generosity of individuals and organizations such as QueensCare, the Wheatridge Foundation, the James Irvine Foundation, the Robert Wood Johnson Foundation, and the California Endowment. The core of the QHFP is the Health Cabinet, established in each partnering organization. They join with QHFP, QueensCare Family Clinics, local hospitals, and other health care organizations to address the health care needs of their membership and outreach to their neighborhoods. QHFP is a collaboration of churches, non-public schools, community service agencies and volunteers. QHFP professionals and volunteers provide health services that otherwise would not be available to low-income individuals within local faith communities. 

For more information, please visit http://queenscare.org
United Behavioral Health (UBH)
---
United Behavioral Health (UBH) serves 22 million members that include Fortune 500 companies, state and county governments, Blue Shield participants, and various health plans including UnitedHealth Group. It owns and operates work/life, employee assistance, behavioral health, and disability support programs. It has large and diverse networks of nearly 42,000 providers and 2,700 contracted facilities nationwide. To ensure that members have access to quality care and support, these networks are made up of clinical professionals, treatment facilities, and expert resources (i.e. child care providers, elder care services and facilities, education specialists, licensed clinical social workers, marriage and family therapists, substance abuse professionals, certified employee assistance professionals, psychologists, and psychiatrists). In addition, an in-house team of multi-disciplinary scientists are dedicated to quantifying the impact of UBH programs. Through research, clinical study, and collaboration with leading academic institutions, UBH strives to learn new ways to improve what it does. 

For more information, please visit http://www.unitedbehavioralhealth.com/
Value Options
---
ValueOptions®, the nation's largest independent behavioral health care company, provides services to more than 22 million individuals through a variety of contracts with state and county agencies, as well as with health plans and employers. ValueOptions® is a managed care company that specializes in management for all behavioral health issues, and mental health and chemical dependency diagnoses. 
ValueOptions® supports the unique needs of client organizations with traditional managed care products, integrated behavioral health care services, as well as wellness and prevention initiatives and work/life programs. Leveraging a national behavioral health provider network with more than 50,000 practitioner locations, the clinical well being of our members is the first priority of ValueOptions®. They develop innovative and cost effective solutions to help people adopt healthy behaviors and proactively manage wellness and disease.
Their mission is to continue to provide superior behavioral health care to our customers. ValueOptions® stays committed to clinical and operational excellence, and innovative programs that answer the evolving needs of the behavioral health marketplace. What lies ahead is a clear vision for the future of behavioral health care and their capacity to offer cutting-edge services for our clients, members and providers.
For more information, please visit http://www.valueoptions.com/