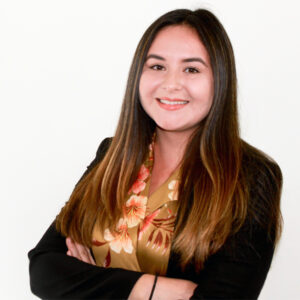 Administrative Specialist
In her role as an Administrative Specialist, Jeniffer reviews and monitors financial projections prepared by the Center Administrator and Associate Administrator. In addition, she oversees agreements and contracts with external parties, maintains accurate financial records of all expenses in the UCLA Center for Health Services and Society, tracks and prepares reimbursements for Center staff, faculty, and non-employees, Travel Vouchers, Purchase Requisitions, and other transactions through Travel Express and Bruin Buy in compliance with Contract and Grant regulations and campus policies while supervising and training work-studies.
Prior to joining UCLA HSS, Jeniffer provided administrative assistance to the administrators, clerks, guests, and judges of the Superior Court of Pomona. Jeniffer previously worked at Elyse Walker while completing her Bachelor's degree. At Elyse Walker, Jeniffer managed the logistics of EW's Pink Party event which raised $11.5 million to support medical research.
Jeniffer earned her Bachelor's degree in Communication Studies from Cal State Northridge. She also completed a fellowship for UCLA Anderson School of Management.