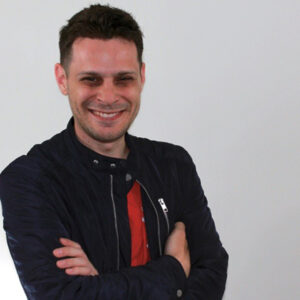 Arts Director/Media Coordinator
Joseph earned his MFA at NYU's Tisch School of the Arts in 2014 and received his BA in American Studies/English from the University of Southern California.  At NYU, he received the 2014 Dramatic Writing Chair's Award and a 2014 NYU President's Service Award.  One of his screenplays, James Dean America, won the 2014 NYU Dramatic Writing Screenplay Showcase and was a semi-finalist in the 2015 Final Draft Big Break Screenwriting Contest.
Joseph has worked as a production assistant and video playback production coordinator for feature films and television shows.  He went on to work at the UCLA Center for Health Services and Society in 2010 where he was the executive assistant to Center Director, Dr. Kenneth Wells as well as project manager of the UniHealth funded study led by Dr. Elizabeth Bromley. He was also the administrative director of Media and Medicine for Communities (now the HEArts Progam) in which he planned community outreach events regarding depression and mental health stigma including talks with author Ned Vizzini and The Buried Life's Ben Nemtin and was lead author on a commentary for community partners to share their stories.  In 2016, Joseph also co-produced The Center Cannot Hold opera, based on the award winning memoir by Dr. Elyn Saks with music by Dr. Kenneth Wells.
Upon returning to UCLA during his summer between grad school, Joseph co-wrote/co-produced a short film regarding depression and the Community Partners in Care study that was accepted into publication.  Currently, he is the director of the the HEArts Program, media coordinator for the UCLA Public Mental Health Partnership, and project manager for the CPIC-Brooklyn Project (UCLA team).  The center produced Joseph's play about depression, The One With Friends, at UCLA in 2016 and 2017; he was the Principal Investigator on the research study component of the play exploring how the arts can help promote healing and de-stigmatize mental illness, specifically major depression and anxiety.
Publications
Presentations