Chorus
Chorus is a participatory mobile health framework and web application developed to empower patients, providers, researchers, and community leaders to create their own personalized mobile health interventions and share them with each other. The framework allows users to rapidly create, in as little as a few minutes, a broad range of automated text messaging (SMS) and interactive voice (IVR) applications using a simple and accessible visual interface. It lowers the financial, technical and time constraints of traditional mobile health application development and the accessible visual interface enables engagement of a broad group of people.
Potential use cases are broad and include medication reminders, health status reporting, education materials, outbreak surveillance, local resource listings, and health related games. Additionally, rapid and low cost development allows for novel application types to be created such as 'just-in-time' interventions. For example, creating mobile applications to respond to specific public health emergencies, disasters, or other event-related needs where customized interventions need to be created and deployed in a critical time period.
MH2™ – Mobile Health for Mental Health
Mobile Health for Mental Health, MH2™, is a web-based application that optimizes early stimulant medication treatment for children with Attention Deficit Hyperactivity Disorder (ADHD) through improving communication between the parent, teacher, and prescriber.  Pilot-testing is underway at Augustus Hawkins, a community mental health clinic that serves predominantly low-income children and families in South Central Los Angeles and San Fernando Child and Family Guidance Center.
Funding: UCLA Translational Seed Grant; UCLA Council on Research and the Faculty Grants Program; Behavioral Health Centers of Excellence for California (SB852); Code for the Mission Service Track: Focusing on Wellness in the Community; UCLA Offices of Information Technology and Intellectual Property; American Academy of Child & Adolescent Psychiatry Pilot Award for Attention Disorders
My Coach Connect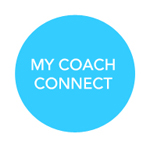 Patients with persistent mental illness often have chronic and relapsing symptoms, with varying clinical course. My Coach Connect is a pilot of a novel, automated telephone tool to help assess patients in between office visits in order to help understand how they are doing and to intervene when needed to improve outcomes. Using this tool, we are developing personalized analytical methods that take into account a person's individual history, illness, and markers. The goal is to combine this and other techniques to develop a more personalized, quantified, and patient-centered approach to mental health care. This study currently is recruiting from the ROADS Center in Southern California, started by Memorial Counseling Associates (www.mcamh.com). ROADS is a 'behavioral health home' with integrated psychiatric and primary care for patients with persistent mental illness.
Patients call, providers read responses and discuss:

If you would like more information about our Innovations Lab or to inquire about Chorus, please use the contact form below: