Government Partners
California Department of Health Services
---
The Department of Health Care Services' (DHCS) mission is to preserve and improve the health status of all Californians.  DHCS works closely with health care professionals, county governments and health plans to provide a health care safety net for California's low-income and persons with disabilities.
DHCS finances and administers a number of individual health care service delivery programs, including the California Medical Assistance Program (Medi-Cal), California Children's Services program, Child Health and Disability Prevention program and Genetically Handicapped Persons Program.   DHCS also helps maintain the financial viability of critical specialized care services, such as burn centers, trauma centers and children's specialty hospitals.  In addition, DHCS funding helps hospitals and clinics located in underserved areas and those serving underserved populations.  
DHCS programs are designed to: 
Deliver health care services to low-income persons and families who meet defined eligibility requirements; 

Emphasize prevention-oriented health care measures that promote health and well-being; 

Ensure access to comprehensive health services through the use of public and private resources. 
For more information please visit http://www.dhcs.ca.gov/Pages/default.aspx
California Department of Mental Health
---
The California Department of Mental Health is entrusted with leadership of the California mental health system. A national leader in mental health system innovation and reform, California has a decentralized service delivery system with most direct services provided through the county mental health system. California fully endorses a Systems of Care approach to service delivery which is a coordinated service delivery structure that ensures timely and appropriate access to all of the services its members need. Major Systems of Care programs are Adult Mental Health Services, Traumatic Brain Injury, Caregiver Resource, Childrens System of Care, Disaster Assistance to Counties, Dual Diagnosis Initiative, Early Mental Health Initiative, Medi-Cal Specialty Mental Health Managed Care, PATH (homeless), Performance Outcomes, and Substance Abuse and Mental Health Services Administration (SAMHSA). 
For more information please visit http://www.dmh.ca.gov/
Los Angeles Department of Probation
---
The Probation Department was established in 1903 with the enactment of California's first probation laws. As a criminal justice agency the Department has expanded to become the largest probation department in the world.
The Chief Probation Officer has jurisdiction over the entire county, including all of the cities within its borders. Thelegal provisions setting forth his office, duties and responsibilities are found in the California Welfare and Institutions Code and Penal Code. 
Currently funded by a net appropriation of approximately $630 million, the Department provides an extensive range of services through the efforts of over 5,800 employees deployed in more than 50 locations throughout the County. The Department serves all the municipal and superior courts of the County. Its services to the community include recommending sanctions to the court, enforcing court orders, operating correctional institutions, incarcerating delinquents, assisting victims and providing corrective assistance to individuals in conflict with the law. 
The Los Angeles County Probation Department is among the national leaders in the correctional field with over two-thirds of its employees engaged in some professional aspect of probation work such as Deputy Probation Officers, Pretrial Release Investigators, Detention Services Officers or Supervisors. Its work locations include juvenile detention centers, residential treatment facilities and field services offices.
For more information please visit http://probation.co.la.ca.us/
Los Angeles Unified School District (LAUSD)
---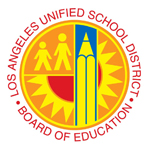 The Los Angeles Unified School District (LAUSD) Division of Student Health and Human Services coordinates partnerships with city, county and community-based service providers in order to integrate school-based and community-based efforts for improved child, youth and family outcomes. LAUSD is a community partner program for the UCLA/RAND Center for Adolescent Health Promotion, a CDC funded Prevention Research Center. The LAUSD Mental Health Services unit provides a range of professional mental health services for students with social, emotional, behavioral and trauma related problems that inhibit their ability to learn. 
LAUSD is the second largest school district in the nation, with 906,789 students in 947 schools and centers. The ethnic composition of the district is approximately 71% Hispanic; 12% African-American; 10% white; 4% Asian; 2% Filipino; 0.5% Pacific Islander; and 0.5% Native American. 
Scholar Opportunities: The Division of Student Health and Human Services will provide an opportunity for scholars to become familiar with school-based programs throughout the District, and conduct program development and evaluations, school-based interventions and analysis of district level data. Current priorities within the Mental Health Services unit include determining mechanisms of disseminating evidence-based interventions, evaluating and improving suicide prevention programs, improving the cultural appropriateness of programs, implementing evidence-based substance abuse prevention programs, improving educational achievement through mental health interventions, and reducing school drop-out from Special Education programs. 
For more information please visit http://notebook.lausd.net/portal/page?_pageid=33,47493&_dad=ptl&_schema=PTL_EP
US Department of Health and Human Services
---
The National Mental Health Association is dedicated to promoting mental health, preventing mental disorders and achieving victory over mental illness through advocacy, education, research and service. It envisions a just, humane and healthy society in which all people are accorded respect, dignity, and the opportunity to achieve their full potential free stigma and prejudice. For almost 100 years, inspired by the courage of our founder Clifford Beers, the National Mental Health Association has been the broad-based citizens voluntary movement for mental health in this country. As we enter our second century, we rededicate ourselves to achieving the following goals: Advocacy, Public Education, Research, Services, and Organization. 

For more information please visit http://www.nmha.org/
Department of Veterans Affairs (VA)
---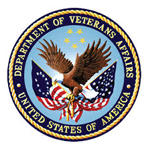 The Department of Veterans Affairs (VA) Greater Los Angeles Healthcare System is the largest healthcare facility in the VA. The Healthcare System operates 1,056 beds with over a $390 million dollar budget. Services include comprehensive medical, surgical, psychiatric, diagnostic and treatment services. In addition, the Healthcare System operates a 321 bed Domiciliary to prepare veterans for re-entry into a community setting, preventing homelessness for approximately 95% of the residents. New to begin operations is a Community-based Outpatient Clinic to provide primary care to patients in the south Los Angeles communities. Geriatric services are offered, including nursing home care units and an active community nursing home program. 

Population Served: The VA has responsibility for providing federal benefits to veterans and their dependents and operates nationwide programs of health care, financial assistance and national cemeteries. The Los Angeles VA provides a full spectrum of services to over 1 million veterans residing in its primary service area, including Los Angeles County, which has the largest concentration of veterans of any county in the United States. 
For more information please visit http://www.losangeles.va.gov/
Los Angeles County Department of Public Health
---
The Los Angeles County Department of Public Health protects health, prevents disease, and promotes the health and well-being for all persons in Los Angeles County. Our focus is on the population as a whole, and we conduct our activities through a network of public health professionals throughout the community. Public health nurses make home visits to families with communicable diseases; epidemiologists investigate the sources of disease outbreaks; environmental health specialists ensure safe food, water, and housing; and all work with community coalitions to advocate for public policies to protect and improve health.