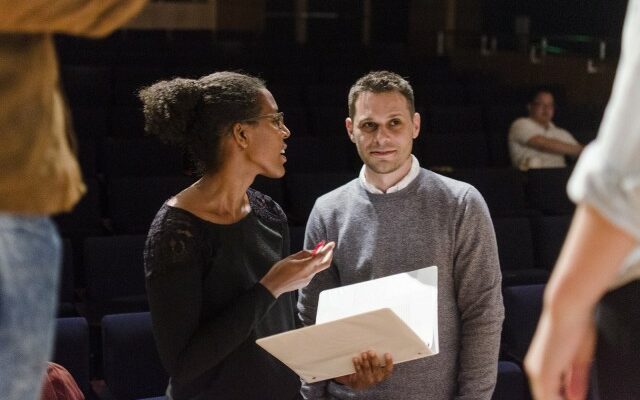 Freshman year in high school for me (as I'm sure for so many others), was quite a rough patch. I was starting at a brand new school with a class of over 400—the shy kid, who stopped playing sports and became an isolated movie nerd, taking honors classes I didn't believe I belonged in and eating lunch alone while trying to stay under the radar from getting bullied. Things changed for the better by my junior and senior years but that freshman year, man, it was brutal. Luckily for me, that was the same year a little show called Friends debuted on Thursday nights on NBC. After those first few episodes, the show wasn't so little anymore and captured the hearts and homes of America. From 1994 – 2004, I didn't miss one episode. Friends became my weekly comfort from all those school days I dreaded. I looked forward to every Thursday night hanging out with those six "friends."  Friends was also responsible for getting me through another tough time in my life during my 20s. Every night, I popped in a Friends DVD as if it were prescribed to help me fall asleep after many sleepless nights and to keep my mind from spinning, ruminating. I needed that comfort back and those familiar characters.
During grad school at NYU, I had the daunting task of writing my first play, which ended up going much better than expected thanks to some amazing teachers and supportive classmates. It was my second play that became the real challenge. I wanted to write a play with few characters and one set. And as an advocate of mental health awareness, I wanted depression/suicide to play a major part, especially after computer programming genius Aaron Swartz's tragic suicide that January along with numerous teenage/young adult suicides sadly taking the country by storm. While I wanted to tackle an accurate portrayal of mental illness in the play, I also wanted it to have a lot of heart and a positive message, so a thought crossed my mind about a writer taking on writing the reunion episode of one of America's most beloved sitcoms, Friends. After spending all these years writing screenplays, teleplays, and short stories, this had to be the hardest script I ever wrote (even as a Friends fans) and the most personal. I finished the draft with great feedback from my teacher and then put it away never thinking it would ever see the light of day. That was until I read an interview with Matthew Perry where he stated, "When I die I'd like Friends to be listed behind helping people."
I gave the play a second life and churned through the long rewrite phase. After watching many films and TV shows portraying mental illness with such inaccuracies along with losing a friend to depression/suicide and fighting my own battles, I decided to approach the UCLA Center for Health Services and Society (where I work) to see if we could bring the play to life in continuing to fight the stigma of depression and show that the arts, along with therapy and medication, can be part of the treatment process. They were on board and fully supportive as we have an arts and mental health focus to our center called The Narratives Project.
So here's the thing about depression: let's reach out to people more, call, text, visit, invite them to lunch or a movie, a walk. Tell them you're proud of them and you love them while they're still here. It means a lot when you check-in with someone, make sure they're okay, ask if they need to talk, watch a TV show together, or just a simple text or message to say hello. Loneliness is just one of depression's biggest obstacles. And kindness is free. This short but powerful statement was said by a guest speaker in one of my TV classes at NYU and I'll never forget it. I believe even the littlest acts of kindness can go a long way. Because when you get to that dark place, sometimes these mementos might be just enough to make you smile and get you out of bed. And if you are going through a depressed time, please keep reaching out to friends and family, there is no shame. My hope is that the play's message is inspiring enough that you'll let someone close to you know, "I'll be there for you."
Thank you to four kind and amazingly talented actors for bringing these characters to life with passion and understanding: Nick, Miranda, Chloé, and Lindsey—you all are so awesome! To Ashley: thank you for your friendship and taking the helm and for bringing the heart, complexity, sensitivity, and humor of the play and its important subject matter so brilliantly to this stage. To the UCLA Center for Health Services and Society: I can't tell you how lucky I am to have your support and kindness in making all of this possible and for being my home away from home—and a special shout-out to Liz, Ken, Bonnie, Armen, Bowen, and Matt. And most of all, thank you to all my friends, family, and teachers near and far who have always been there for me.
–Joe