Jon Lee Keenan as Psychiatric Resident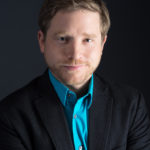 Jon Lee Keenan, tenor, is a native of Las Vegas, Nevada. Influenced at a young age by his father, a classically trained woodwind player and jazz saxophonist, Jon became interested in a variety of music including classic rock concerts and bluegrass festivals. Jon began piano lessons at age eight and was playing guitar by age twelve. While in high school at the Las Vegas Academy of Performing Arts, Jon played guitar for the all-star high school jazz band, founded an all-original 8-piece Rock/Ska band, and formed his love for classical music and classic jazz. He began to study voice, and quickly found himself serving as section leader of the Nevada all-state choir and receiving top scores in the Nevada State Solo and Ensemble vocal competition. Jon was asked to join the top collegiate chamber vocal ensemble while still in High School, leading him to continue his musical studies at the University of Nevada, Las Vegas. At UNLV, studied with professional tenor Mark Thomsen (Chicago Lyric, Metropolitan Opera) and Jazz Legend Joe Lano (Sinatra, Marilyn Horne, etc). Jon triple majored in Vocal Performance, Vocal Music Education, and Jazz Studies.
After graduating from college in 2005, Jon moved to Los Angeles to pursue advanced study of Choral Conducting and Vocal Pedagogy in the Three Summer Masters Program at Cal State University, Los Angeles. Jon then went on to attend the University of Southern California, earning Masters and Doctoral Degrees in Vocal Arts. In 2007, Jon joined the Los Angeles Master Chorale where he has been a featured soloist at the Music Center in each season since joining the group, performing in a wide variety of vocal assignments including Handel's Messiah, Haydn's Maria Theresa Mass, and the west coast premiere of Magnus Lindberg's Graffiti with the Los Angeles Philharmonic, singing under the batons of Grant Gershon, Esa-Pekka Solonen and Gustavo Dudamel. In 2015, Jon sang the demanding role of Evangelist in Bach's monumental St. Matthew Passion to great critical acclaim.
Jon currently enjoys a variety of performing outlets in his home of Southern California and beyond. Jon's recent engagements include singing A Sunbeam's Architecture, an orchestral song cycle by Elliot Carter and E.E. Cummings with Southwest Chamber Music at RedCat, and playing the role of Tanzmeister in Strauss' Ariadne auf Naxos with the Pacific Opera Project. Jon currently resides in South Pasadena and remains active as a jazz bassist in addition to his busy vocal schedule.