Meet the Three Portrayals of Elyn in the Opera
In The Center Cannot Hold opera, Elyn Saks will be portrayed by three singers throughout the opera–Law Student Elyn, Professor Saks, and Lady of the Charts.
Jamie Chamberlin (Law Student Elyn)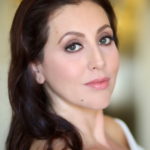 Called "spellbinding" by the San Francisco Chronicle, Greek-American Soprano Jamie Chamberlin has been recognized for her abilities as both a singer and actress. Alan Rich of LA Weekly writes, "I would be thrilled to revisit the vocal and comedic talents of Jamie Chamberlin any time she comes my way." Frequently in demand as a recitalist and concert artist, Jamie performs regularly throughout California and beyond. In recent years, she has enjoyed debuts with the Louisville Orchestra, and with Long Beach Opera, most recently as Marilyn Monroe in the US Premiere of Gavin Bryars' Marilyn Forever, for which Opera News praised her "shimmering tones" and "star-struck vulnerability". Other roles with LBO include Soprano II in Glass's Hydrogen Jukebox, and Lucy in Shostakovich's comic operetta Moscow Cherry Town. Opera News also praised Chamberlin's "fresh-sounding, expressive soprano" on Terrain of the Heart; song cycles of Mark Abel, a Delos Recording. Jamie will return to LBO in 2016 for her role debut as Cunegonde in an exciting new production of Candide.
After graduating with B.A. and Master of Music degrees from UCLA in 2004, Jamie was immediately engaged with the Los Angeles Philharmonic, where she sang the soprano solo in the world premiere of Esa-Pekka Salonen's Wing on Wing during the inaugural season of the Walt Disney Concert Hall. Subsequently she made her solo debut with LA Opera singing the High Priestess in Aida and the Cretan Woman in Idomeneo, with Plácido Domingo. In 2006 she was an artist in the prestigious Merola Opera Program at San Francisco Opera. She received critical praise for both her portrayal of Anne Sexton in Conrad Susa's Transformations, as for her sparkling performance in the Merola Grand Finale on the stage of the War Memorial Opera House.
Miss Chamberlin has appeared extensively with the Pasadena Symphony under the baton of Jorge Mester, where her repertoire has included Milhaud's Chants de Ronsard, Poulenc's Gloria, Adams' Grand Pianola Music and the Soprano I solo in Mozart's C Minor Mass. In 2007 she made her Fort Collins Symphony debut singing Villa Lobos' Bachianas Brasilieras No. 5 and Mahler's Fourth Symphony. She has been a guest artist, performing concerts and gala events with Opera Santa Barbara, Opera Arts, The Desert Symphony, the Santa Ynez Valley Master Chorale, and the Occidental College Chorale.
Jamie is a regular soloist in the Education and Community Programs Department at LA Opera, bringing recitals and concerts to the people of Los Angeles and representing the company. In recent years she has sung recital concerts as Violetta, Thaïs and Cio-Cio San. As a member of the Los Angeles Opera Chorus, where she has appeared in over 35 productions, Jamie works closely with such esteemed conductors as Plácido Domingo, Grant Gershon and James Conlon. Jamie has participated and taught in Music Outreach and Education programs with Los Angeles Opera, The LA Phil, Orange County Opera, The Pasadena Symphony, and Opera Santa Barbara. She has been the recipient of many awards and scholarships from organizations which include The Metropolitan Opera National Council Auditions, First Prize in the Performing Arts Scholarship Foundation, Third Prize in the Inaugural José Iturbi International Music Competition, The Pasadena Opera Guild, The Opera Buffs, The Pilsbury Foundation, and the Society of Singers.
Website: http://www.jamiechamberlin.com
Rebecca Sjöwall (Professor Saks)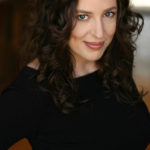 Born and raised in Wisconsin, Rebecca Sjöwall has been lauded for her dramatic power as an actress ("electrifying," "striking," "a joy to watch") with a voice described as "luscious," "beautifully crisp," and "a powerhouse." Of her recent role debut with Nashville Opera as Mrs. P in Nyman's The Man Who Mistook His Wife for a Hat, ArtsNash declared, "Her climactic singing scream of 'Philistine!' at Dr. S is one of the most electrifying moments I've experienced in more than 40 years of attending live opera and theater performances."
Rebecca took her first voice lesson while getting her bachelor's degree in political science at Luther College. She was planning a future studying law but wanted to see the world first. So, she headed to Japan to work as an English teacher. While living in a tiny mountain town north of Kyoto City, a fellow teacher asked if she would give a concert to raise money for The Friendship Foundation. It was a life-changing experience through which she got a glimpse of the connective power of music. After returning to the U.S., she began studying music while working full-time. Five years later, after stints at Harvard Business School and then Rolex, she began her vocal performance studies at UCLA, where she later earned her master's in music.
Over five million gamers have heard Rebecca's voice as the singer of the "Rapture Anthem" on the popular video games BioShock and BioShock 2. The pop/rock band Sparks invited her to portray the sassy Hollywood Starlet for their album The Seduction of Ingmar Bergman, a role that she reprised for a sold-out live performance presented by the L.A. Film Fest at the Ford Amphitheatre in Hollywood. As a two-time Society of Singers scholarship recipient, she was honored to open for Smokey Robinson at their 16th Annual ELLA Awards.
In 2014, Rebecca made her role and company debut with Pacific Opera Project as the Governess in Britten's The Turn of the Screw, about which Stage and Cinema wrote, "Her dramatic expression and stunning voice exhibit great beauty and power." She reunited with POP in 2015, as Alice Ford in Verdi's Falstaff. With Nashville Opera, she made her role and company debut as the Williamson girl in David Lang's The Difficulty of Crossing a Field. She is thrilled to be returning to Nashville Opera for a third time, in the fall of 2016, this time as Older Alyce in Tom Cipullo's Glory Denied. Also scheduled for 2016 is the release of a studio recording of The Man Who Mistook His Wife for a Hat, recorded at Ocean Way Nashville.
Rebecca made her Carnegie Hall debut in a world premiere by Stephen Edwards and collaborates often with many composers. She has appeared in recital and as a guest soloist throughout the U.S. in repertoire including Verdi's Messa da Requiem, Brahms' Ein deutsches Requiem, Dvorak's Te deum, Vaughan Williams' Dona nobis pacem, and Beethoven's Symphony No. 9. A two-time District Winner of the Metropolitan Opera National Council Auditions as well as Winner of the American Jenny Lind Competition, she spent two seasons honing her craft as a studio artist with Arizona Opera. She currently lives in Los Angeles.
Website: http://www.rebeccasjowall.com
Danielle Marcelle Bond (Lady of the Charts)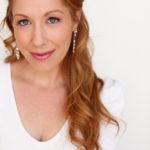 Ms. Bond has been hailed by the LA Times with a "Brava!"for her performance as Swiss Grandmother/Austrian Woman/British Dancing Girl in Long Beach Opera's production of John Adams' Death of Klinghoffer. She was seen as Marilyn Monroe in the US premiere of Marilyn Forever. Opera News says "Bond played the more private Monroe in a recognizable way, sensuous, nervous, making love to the camera. She sang sumptuously, expressively." She has charmed audiences in roles such as Carmen, Dido in Dido & Aeneas, Hermia in Britten's A Midsummer Night's Dream, Siebel in Faust, Olga in Eugene Onegin, Cornelia in Handel's Giulio Cesare, Amahl's Mother, Flora in La traviata, Reporter in the world premiere of Stephen Schwartz's Séance on a Wet Afternoon for Opera Santa Barbara and Witness 3 in LA Opera's much loved Ghosts of Versailles.
She debuted in Germany as Maddalena in Rigoletto with Opera Classica Europa. In 2013, she performed with Long Beach Opera in the US premieres of Stewart Copeland's Tell Tale Heart and Gabriela Ortiz's Camelia la Tejana, as well as Ernest Bloch's Macbeth as Second Witch. Her performance as one of the 2 narrators of Peter Lieberson's King Gesar with LBO was lauded as "exceptionally fine" by Opera West. She was recently a Tyler Young Artist at Opera on the James performing in Suor Angelica & concerts for the local Virginia community. She has also performed regularly with Opera Lab, Opera Santa Barbara's opera improv troupe.
Solo concert work includes JS Bach's Mass in B Minor, the Magnificats of JS & CPE Bach, Handel's Messiah and Dvorak's Stabat Mater. Ms. Bond also uses her vocal & musical skills for film, TV and video game scores and as a voice over artist. She has served both as company member and composer for the Grand Canyon Shakespeare Festival.
Upcoming performances include the title role of Carmen at Taconic Opera in June, Mother Goose in The Rake's Progress with Pacific Opera Project and the creation of the role Lady of the Charts in the new opera The Center Cannot Hold by Kenneth Wells.
Website: http://www.daniellemarcellebond.com